Video Audio Remover
Presentation
---
Remove the audio tracks from your existing videos in a quick and easy way, while keeping the video resolution and quality intact.
Very useful, before sharing on your favorite social network, when:
you don't want your friends to hear everything that was said during the video.
you want to remove an annoying background noise, to focus on the images only.
You will find the original and intuitive user interface, common to all our videos applications.
These applications have been featured many times by Apple and various websites.
This application can run, on your iPhone and your iPad, as a standalone application, a Photo Extension, or an Action Extension (from the compatible applications like the Photo app).
Videos can be imported from your device, iTunes File Sharing or directly from the camera.
Portrait and Landscape orientations are supported in all screens.
iPhone Screenshots
---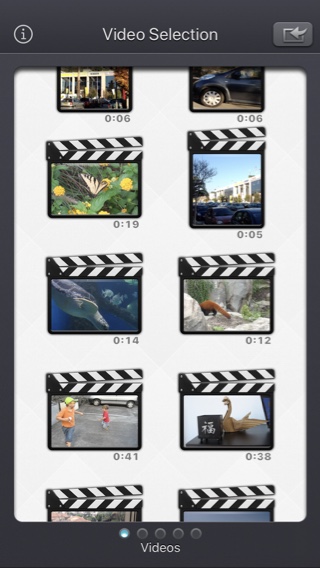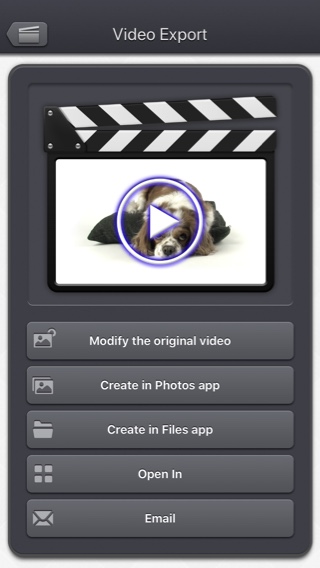 iPad Screenshots
---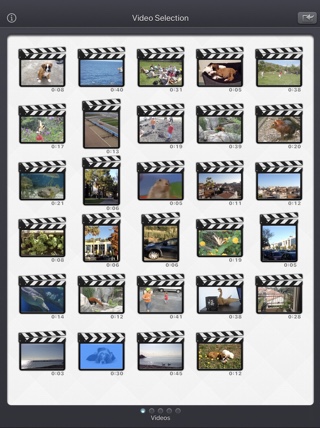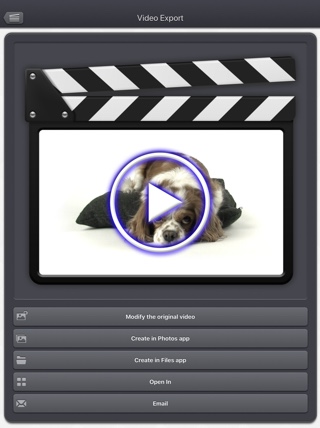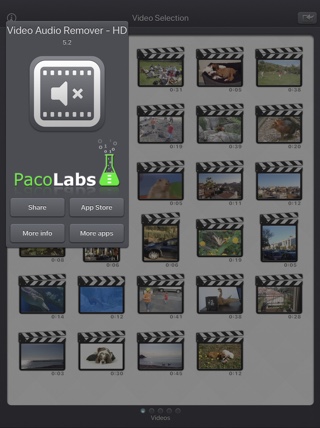 FAQ
---
History
---
Here is the latest version of Video Audio Remover!
I hope that you will enjoy the following content:
Improvements for iOS11 and iPhone X.
GPS and date of creation are kept when the media is added to the Camera Roll.
Videos are now sorted by modification date in the "Recently Added" folder and by creation date in the other folders (Photos/Favorites/LivePhotos).
Various fixes and improvements.
Change : small fixes and improvements.
This new 2.0 version brings compatibility to a lot of great iOS features :
New : Photo Cloud compatibility. All your videos, even the ones in the cloud can be used in the app.
New : 3D Touch support. A new Quick Action is available in the main screen : open the most recent video in your Camera Roll.
New : Live Photos support. It is possible to open the video part included in a Live Photo, like you are used to do it with your videos.
New : Extensions - A live Photo can also be imported directly from other applications like the Photo app.
New : iPad Pro compatibility. Enjoy the app on the big screen of your iPad Pro.
New : Multitasking support. Thanks to Split View, use another application at the same time. The layout of the app is adjusted accordingly.
New : App Thinning & Bitcode support. The disk space taken by the app has been highly reduced.
Fix : Various fixes and improvements.
New : Action Extension. It is now possible to remove the audio of your videos and export them, directly inside another application (like the Photo app).
New : Photo Extension. It is now possible to remove the audio of the selected video, directly inside the Photo app.
Fix : Small fixes and improved stability of the application.
Change : iOS8 adaptation.
New : iPhone 6 and iPhone 6 plus support.
Availability
---
Video Audio Remover can be purchased on the App Store
Privacy policy
---
We do not collect any personal information from your use of our apps.
Help

---
For more information or support, please contact
To get some fresh news regarding our work : here is our twitter PacoLabs