Video Audio Remover
Presentación
---
Quita las pistas de audio de videos existentes de manera rápida y sencilla, manteniendo intacta la resolución y la calidad de los mismos.
Muy útil al momento de compartir en tus redes sociales preferidas cuando:
no quieres que tus amigos escuchen todo lo que se dice durante el video,
quieres eliminar un ruido de fondo molesto y solo concentrarte en las imágenes.
Los videos se pueden importar desde Imágenes de tu iDevice.
Puedes conectar tu iDevice a iTunes para arrastrar y soltar otros videos. (Función compartir archivos de iTunes).
Encontrarás la interfaz de usuario original e intuitiva, común a todas nuestras aplicaciones de vídeo.
Estas aplicaciones han sido presentadas muchas veces por Apple y varios sitios web.
Esta aplicación, que puede ser ejecutada en iPhone y iPad, necesita iOS 5 (o superior) y una cámara frontal en tu dispositivo.
Admite las orientaciones retrato y panorámica.
Capturas de pantalla del iPhone
---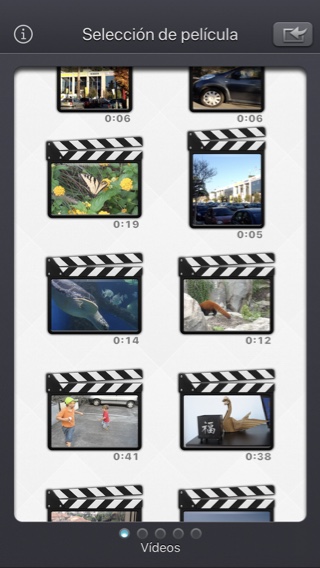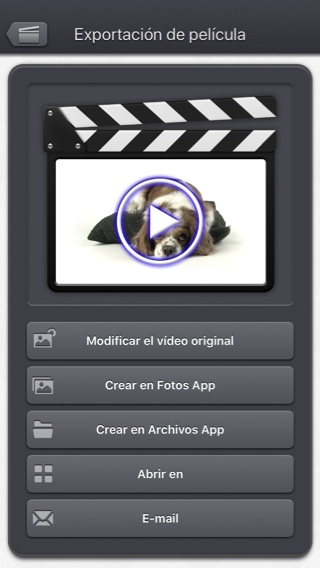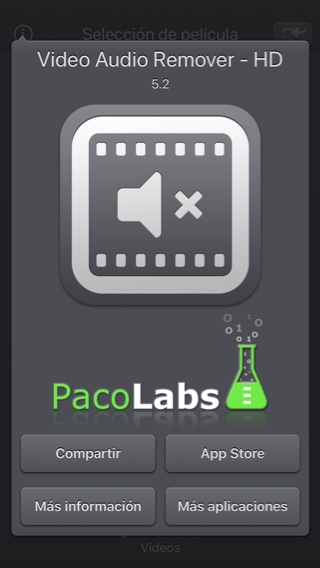 Capturas de pantalla del iPad
---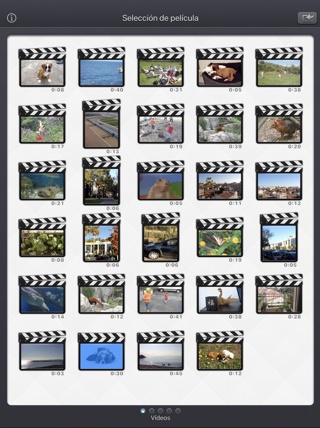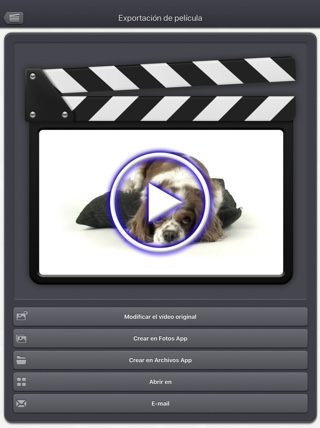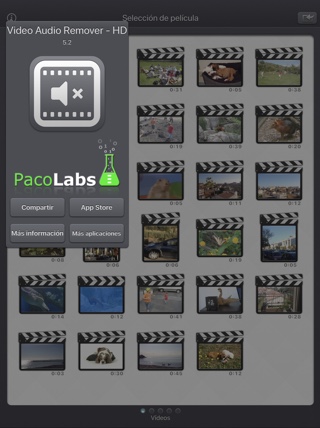 las preguntas más frecuentes
---
Historial
---
Here is the latest version of Video Audio Remover!
I hope that you will enjoy the following content:
Improvements for iOS11 and iPhone X.
GPS and date of creation are kept when the media is added to the Camera Roll.
Videos are now sorted by modification date in the "Recently Added" folder and by creation date in the other folders (Photos/Favorites/LivePhotos).
Various fixes and improvements.
Change : small fixes and improvements.
This new 2.0 version brings compatibility to a lot of great iOS features :
New : Photo Cloud compatibility. All your videos, even the ones in the cloud can be used in the app.
New : 3D Touch support. A new Quick Action is available in the main screen : open the most recent video in your Camera Roll.
New : Live Photos support. It is possible to open the video part included in a Live Photo, like you are used to do it with your videos.
New : Extensions - A live Photo can also be imported directly from other applications like the Photo app.
New : iPad Pro compatibility. Enjoy the app on the big screen of your iPad Pro.
New : Multitasking support. Thanks to Split View, use another application at the same time. The layout of the app is adjusted accordingly.
New : App Thinning & Bitcode support. The disk space taken by the app has been highly reduced.
Fix : Various fixes and improvements.
New : Action Extension. It is now possible to remove the audio of your videos and export them, directly inside another application (like the Photo app).
New : Photo Extension. It is now possible to remove the audio of the selected video, directly inside the Photo app.
Fix : Small fixes and improved stability of the application.
Change : iOS8 adaptation.
New : iPhone 6 and iPhone 6 plus support.
Disponibilidad
---
Video Audio Remover se pueden comprar en App Store
Política de privacidad
---
No recogemos ninguna información personal de su uso de nuestras aplicaciones.
Ayuda

---
For more information or support, please contact (in english or french)
To get some fresh news regarding our work : here is our twitter PacoLabs