Video Reverser
Presentation
---
Use Video Reverser to reverse your HD videos (with their associated audio track), in order to play them backwards.
The original resolution and frame rate of the video is preserved.

Add this awesome and fun effect to your video and create something unique that will astonish your friends.
Export the converted video to your Camera Roll, to iTunes File Sharing or to your favourite social network.

You will find the original and intuitive user interface, common to all our videos applications.
These applications have been featured many times by Apple and various websites.

This application can run, on your iPhone and your iPad, as a standalone application, a Photo Extension, or as an Action Extension (from the compatible applications like the Photo app).
Videos can be imported from your device, iTunes File Sharing or directly from the camera.
Portrait and Landscape orientations are supported in all screens.

Video
---
| | | |
| --- | --- | --- |
| | | |
| (v1.0 on iPhone 6) | | (v1.0 on iPad) |
iPad Screenshots
---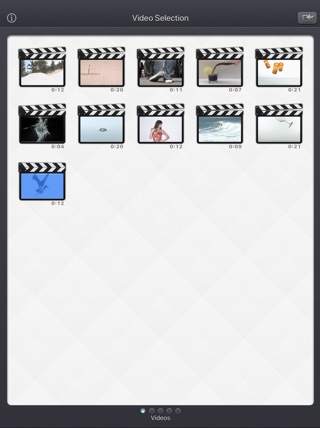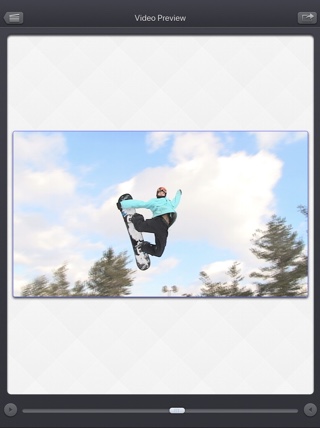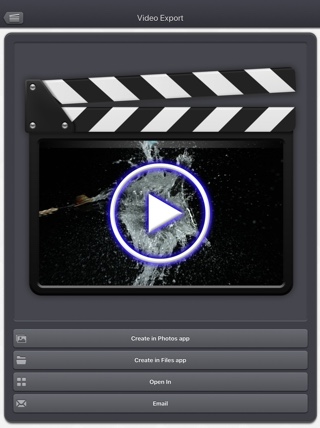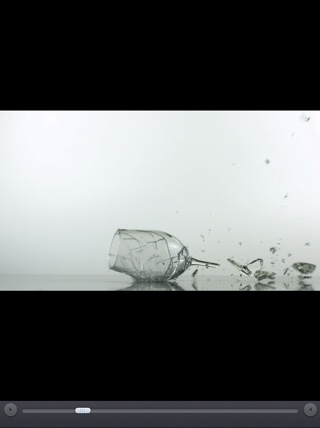 iPhone Screenshots
---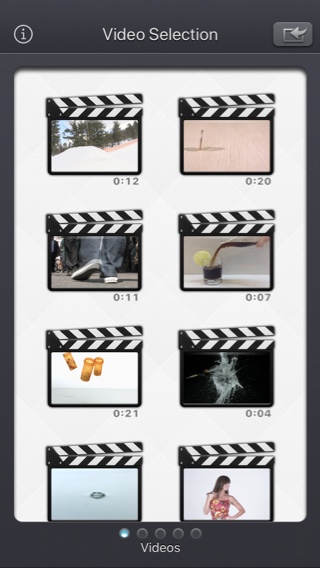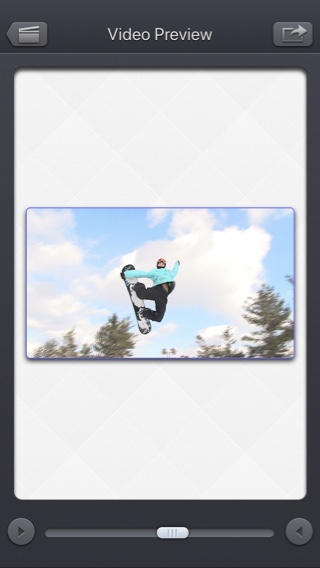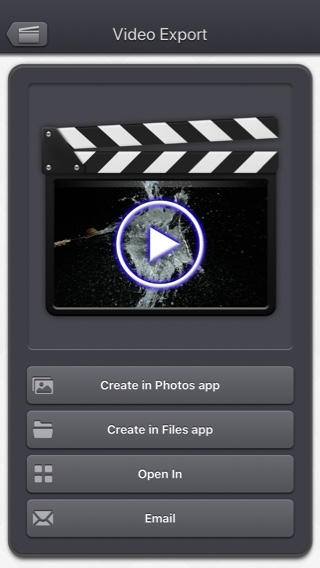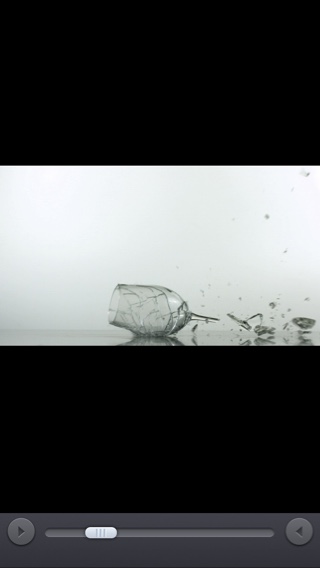 FAQ
---
Q : The app is taking a lot of disk space. Is there a cache cleaning function?

The app does not really cache any data.

There are only

2

cases where some video data will be stored in the application (making it use some space on the device) :

Instead of opening an existing video that is stored in the Photo app of the device (Photo or Camera roll folder), the user imports a new video :

by using the internal recording screen of the app.
by opening a video from another application into the app (using the Open-in iOS feature).

To avoid loosing this input video, it is saved temporarily in the document folder of the app.
This temporary video will be automatically erased as soon as another video will be opened in the app.

So if you have recorded a very big video, and you need some disk space as soon as possible, just open another existing video, when you have done with the recorded video.



The iTunes File Sharing folder has been used by the user :

to import a video from his computer.
to export a video to his computer.

Once the video is not needed anymore, it is up to the user to delete it manually (using another time his computer).

In case the iTunes File Sharing folder was used unintentionally, and the user wants to remove the files contained in it, without using his computer, he can, as a workaround, un-install and re-install the app.
This will have the effect to reset the app content (including the iTunes File sharing folder).


For information, the temporary video mentioned in the

1st

part is stored in the same document folder which is accessible through

iTunes File Sharing

.

Note:

This folder will be backed up by

iCloud

, if this option is activated in the

iCloud

general settings.

Q : How can I delete videos that have been loaded?

In case the video to be deleted is located in your Camera Roll, go to the Photo application and you'll be able so see all your videos (and photos).
Once the video is selected, use the dedicated button to delete it.

In case the video to be deleted is located in the iTunes File Sharing folder, here is how to access and delete it : http://support.apple.com/kb/HT4094

Q : What video formats can be read?

The video decoder used in the app is the one provided by Apple.

It is able to support all the video formats that are handled by the device itself.

It might depend on the model and iOS version you are using.

For instance, on iPhone5S (with iOS7) here are the supported formats :

H.264 video up to 1080p, 60 frames per second, High Profile level 4.2 with AAC-LC audio up to 160 Kbps, 48kHz, stereo audio in .m4v, .mp4, and .mov file formats
MPEG-4 video up to 2.5 Mbps, 640 by 480 pixels, 30 frames per second, Simple Profile with AAC-LC audio up to 160 Kbps per channel, 48kHz, stereo audio in .m4v, .mp4, and .mov file formats
Motion JPEG (M-JPEG) up to 35 Mbps, 1280 by 720 pixels, 30 frames per second, audio in ulaw, PCM stereo audio in .avi file format

(source :

http://www.apple.com/iphone-5s/specs/

)
Availability
---
Video Reverser can be purchased on the App Store
Help
---
For more information or support, please contact
To get some fresh news regarding our work : here is our twitter PacoLabs