Video Reverser
介绍
---
使用Video Reverser来调整您的高清视频(通过它们的相关音轨),从而可以向后播放它们。
视频的原始分辨率和帧速率会被保留。

把这种出色和有趣的效果添加到您的视频中,创建一些独一无二的事物,它们将会使您的好友感到惊讶。
把转换过的视频导出至您的相机胶卷,iTunes文件共享或者您最喜爱的社交网络。

您将看到原始直观的用户界面,与我们所有的视频应用程序相同。
这些应用程序已多次被苹果和其他各网站收录。

此应用程序可以运行,在你的iPhone和iPad上,作为一个独立的应用程序,或作为行动扩展(从像照片应用程序的兼容的应用程序)。
视频可从相机胶卷、iTunes文件共享或直接从相机导入。
支持横向和纵向显示。

视频
---
| | | |
| --- | --- | --- |
| | | |
| (v1.0 on iPhone 6) | | (v1.0 on iPad) |
iPhone截图
---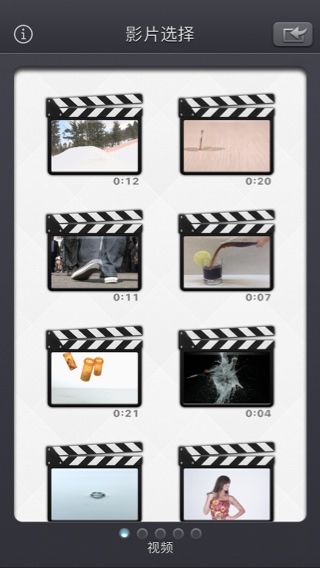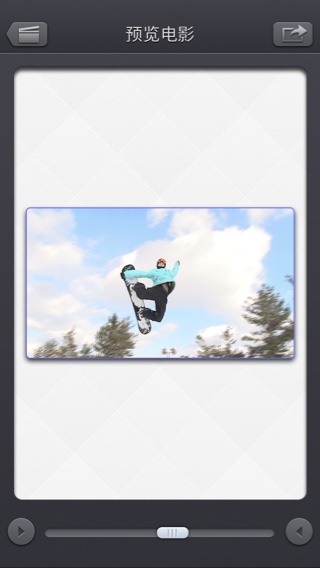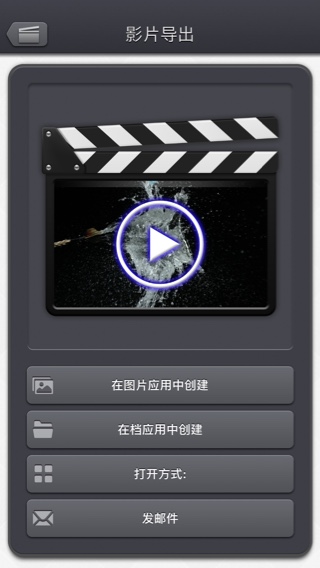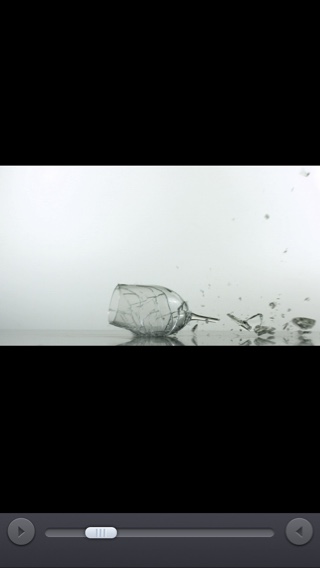 iPad截图
---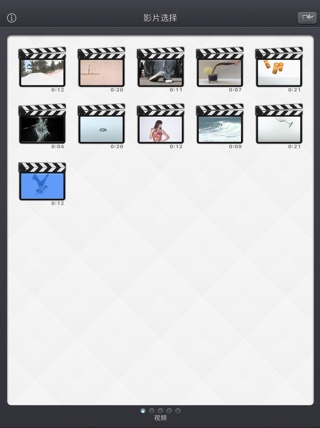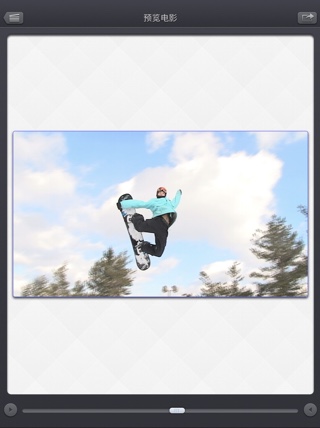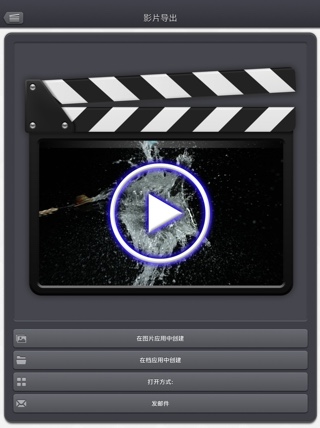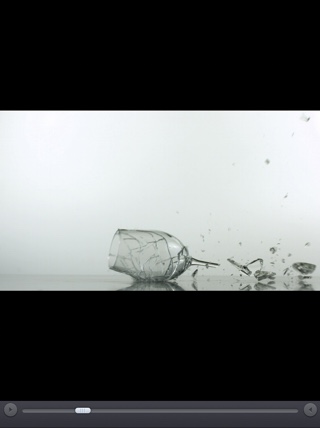 常问问题
---
Q : The app is taking a lot of disk space. Is there a cache cleaning function?

The app does not really cache any data.

There are only

2

cases where some video data will be stored in the application (making it use some space on the device) :

Instead of opening an existing video that is stored in the Photo app of the device (Photo or Camera roll folder), the user imports a new video :

by using the internal recording screen of the app.
by opening a video from another application into the app (using the Open-in iOS feature).

To avoid loosing this input video, it is saved temporarily in the document folder of the app.
This temporary video will be automatically erased as soon as another video will be opened in the app.

So if you have recorded a very big video, and you need some disk space as soon as possible, just open another existing video, when you have done with the recorded video.



The iTunes File Sharing folder has been used by the user :

to import a video from his computer.
to export a video to his computer.

Once the video is not needed anymore, it is up to the user to delete it manually (using another time his computer).

In case the iTunes File Sharing folder was used unintentionally, and the user wants to remove the files contained in it, without using his computer, he can, as a workaround, un-install and re-install the app.
This will have the effect to reset the app content (including the iTunes File sharing folder).


For information, the temporary video mentioned in the

1st

part is stored in the same document folder which is accessible through

iTunes File Sharing

.

Note:

This folder will be backed up by

iCloud

, if this option is activated in the

iCloud

general settings.

Q : How can I delete videos that have been loaded?

In case the video to be deleted is located in your Camera Roll, go to the Photo application and you'll be able so see all your videos (and photos).
Once the video is selected, use the dedicated button to delete it.

In case the video to be deleted is located in the iTunes File Sharing folder, here is how to access and delete it : http://support.apple.com/kb/HT4094

Q : What video formats can be read?

The video decoder used in the app is the one provided by Apple.

It is able to support all the video formats that are handled by the device itself.

It might depend on the model and iOS version you are using.

For instance, on iPhone5S (with iOS7) here are the supported formats :

H.264 video up to 1080p, 60 frames per second, High Profile level 4.2 with AAC-LC audio up to 160 Kbps, 48kHz, stereo audio in .m4v, .mp4, and .mov file formats
MPEG-4 video up to 2.5 Mbps, 640 by 480 pixels, 30 frames per second, Simple Profile with AAC-LC audio up to 160 Kbps per channel, 48kHz, stereo audio in .m4v, .mp4, and .mov file formats
Motion JPEG (M-JPEG) up to 35 Mbps, 1280 by 720 pixels, 30 frames per second, audio in ulaw, PCM stereo audio in .avi file format

(source :

http://www.apple.com/iphone-5s/specs/

)
历史
---
Here is the latest version of Video Reverser!
I hope that you will enjoy the following content:
Improvements for iOS11 and iPhone X.
GPS and date of creation are kept when the media is added to the Camera Roll.
Videos are now sorted by modification date in the "Recently Added" folder and by creation date in the other folders (Photos/Favorites/LivePhotos).
Various fixes and improvements.
可用性
---
可以在App Store购买Video Reverser
隐私政策
---
我们不会从您使用我们的应用程序中收集任何个人信息。
帮助

---
For more information or support, please contact (in english or french)
To get some fresh news regarding our work : here is our twitter PacoLabs