WaveWall
Presentazione
---
WaveWall ti permette di creare splendide immagini dalle canzoni e registrazioni sonore del tuo iPod.
Crea i tuoi sfondi astratti, avatar, poster, copertine per siti web sociali o cartoline collezionabili e inviali su facebook, twitter, e-mail, rullino e tanto altro.
Alcuni elementi come le rappresentazioni di diverse forme d'onda della musica, l'album grafico, il titolo, l'autore e il testo disponibile possono essere combinati per creare un'immagine molto originale che ti ricorderà la tua musica preferita.
Puoi anche registrare uno specifico messaggio vocale e crearne la rappresentazione visiva, aggiungendo un messaggio personale e un'immagine: una perfetta immagine personale da regalare a chi ti piace.

Ecco alcune caratteristiche chiave di WaveWall:
Crea un numero illimitato di rappresentazioni visive dei tuoi file audio.
Riconosci visivamente in queste immagini le diverse variazioni acustiche dei suoni.
Ascolta il tuo file audio o la tua musica e osserva, in tempo reale, il suo avanzamento sull'immagine della forma d'onda generata.
Numerosi predefiniti pronti all'uso come uno sfondo del dispositivo, un poster da stampare, una copertina di facebook, un avatar e tanto altro.
Altamente personalizzabile, in caso volessi una rappresentazione molto specifica.
Funzionalità casuale se vuoi una sorpresa e una rappresentazione imprevedibile.
Questa applicazione, che funziona su iPhone e iPad, richiede iOS 5 (o superiore) e una fotocamera frontale sul dispositivo.
Gli orientamenti ritratto e paesaggio sono supportati.
Screenshots iPhone
---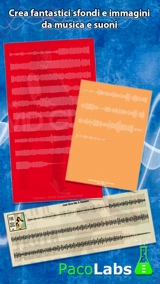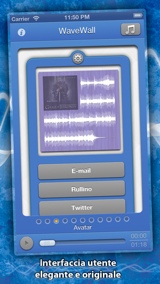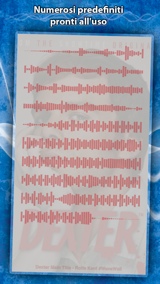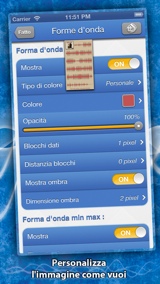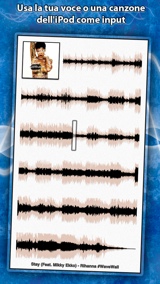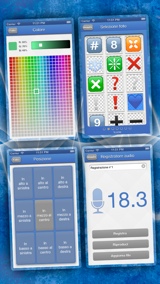 Screenshots iPad
---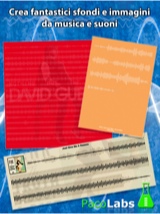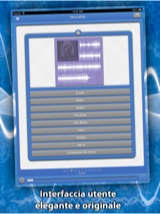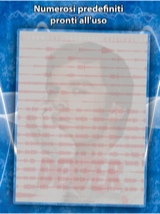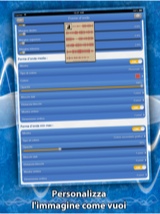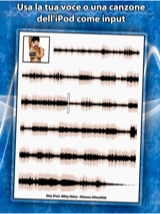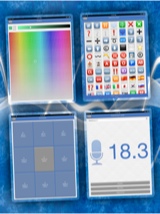 Cronologia
---
Fix : Fix for a potential crash when loading a new song.
New : Association to the wavewall:// url scheme (allowing launch from third party applications).
Disponibilità
---
WaveWall possono essere acquistati su App Store
Informativa sulla privacy
---
Non raccogliamo alcuna informazione personale nelle nostre applicazioni.
Per alcune delle nostre applicazioni, possiamo utilizzare informazioni analitiche anonime per capire meglio come gli utenti interagiscono con l'applicazione al fine di migliorarla.
Aiuto

---
For more information or support, please contact (in english or french)
To get some fresh news regarding our work : here is our twitter PacoLabs