Morse-It
提示
---
Morse-it is an easy-to-use application that lets you translate, interpret, type, learn, convert Morse code, and more.
You can run it on your iPhone or iPad and it is compatible with VoiceOver.

Note: by getting this app, you'll have access to several useful and fun features related to Morse code (these are the features explained in this description).
In addition, you can unlock advanced features in the app if you need them: learning and social features. More information at the end of this description.

Type any text and it will be automatically encoded into a full-screen flashing effect of the corresponding Morse code.
The flashlight of your device is also used.

Your SOS messages will be seen quite far away!

Some sound will also be played accordingly. In detailed mode, the encoded text will scroll during the decoding process.

Tap some Morse code on the screen and the program will translate it into some text.
Several input types are supported: Novice, Straight Key, Memory Paddle, Iambic Paddle (A and B), Microphone. Left and right handed modes are supported.
Test and improve your skills: are you good enough to be understood?

Create Morse code audio files from a given text (or variables).
Use these files as you like: listen to them to train your decoding skills or use them as ringtones for your mobile phone.

Create beautiful abstract wallpapers for your device (or posters to be printed) by customizing the display of the dashes and dots of the sentence you like.

Exclusive feature that allows you to decode in real time the Morse code recorded by the microphone into text (note: the sound must be quite clear/loud and without much noise).
Some automatic calibration is performed, allowing adaptation to speed, tone and volume changes.

The full Morse alphabet (including prosigns) can also be viewed and the associated Morse code can be played.
Tapped and decoded text can be edited and exported to clipboard, in-app email and SMS.
A special screen allows textual conversion of Morse code and text. Exchange encrypted messages with your friends.

Wikipedia and Visual Mnemonic screens to get information and mnemonics about Morse code.
You can also add your own websites for in-app consultation.
The whole application is highly configurable (frequency, WPM, tone type, color, Morse code, variables ...)

A customizable today view widget can be added to your home screen to display the current date in Morse code.

You can also become part of the Morse-it Social Club (thanks to a renewable subscription) and unlock the following Social features:
Messages, Forums, Radios, QSO Bot, Poem of the Day, Quotes of the Day, Games of the Day ... and more.

The following Learning features will also be unlocked (but can also be unlocked with a single one-time in-app purchase if you prefer):
Koch trainer, Sending trainer, CWops Academy learning method, Quiz, Macros, Dictionaries: abbreviations, QSOs, mnemonics, timing (Farnsworth) and Morse alphabet/Prosigns personalization, appearance customization ... and more.

Some Morse-it features are powered by Icom, a world leader in the amateur radio market.


!!! As seen on TV !!! (UK) in Most Haunted Live: Apparently you can use it to communicate with ghosts (no guaranty though :D)

ビデオ
---
(v8.2.1 with premium features)
iPhoneスクリーンショット
---
iPadのスクリーンショット
---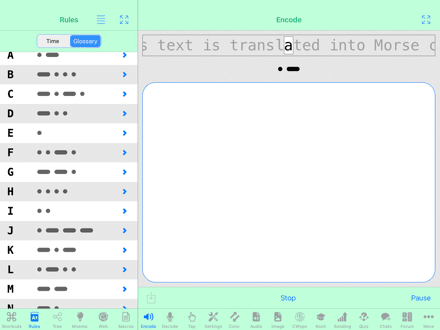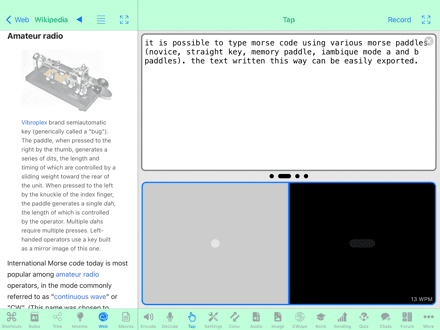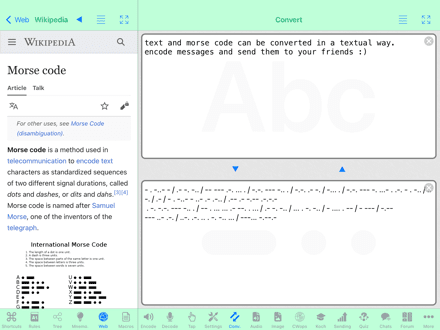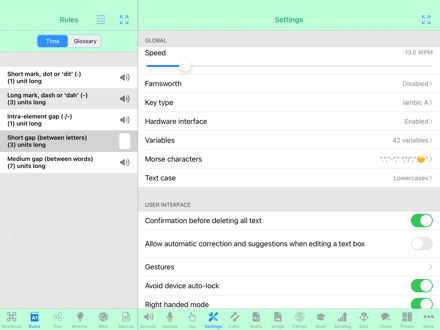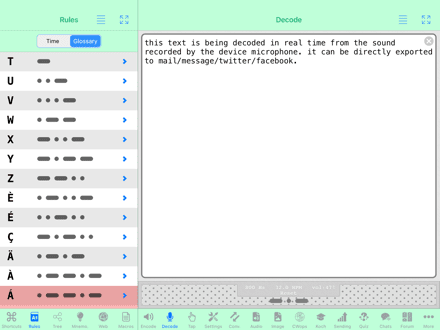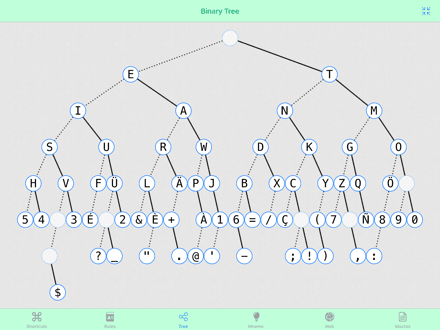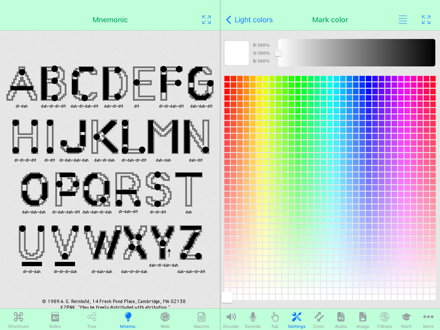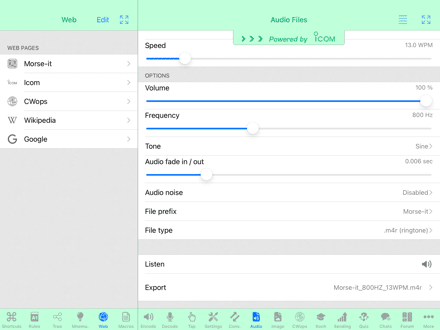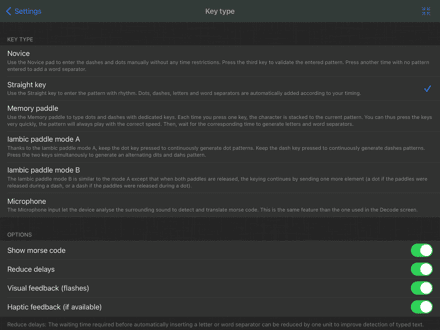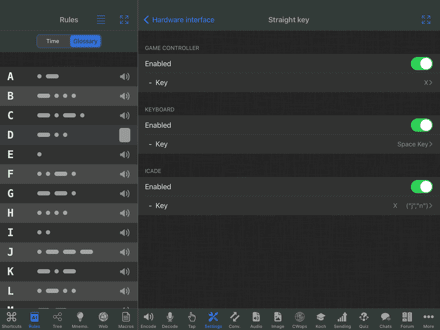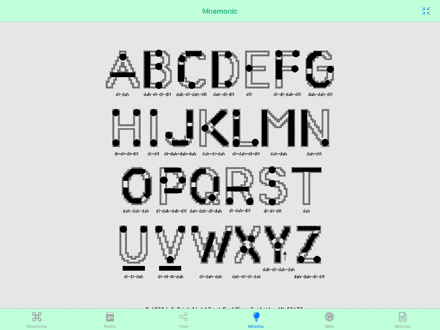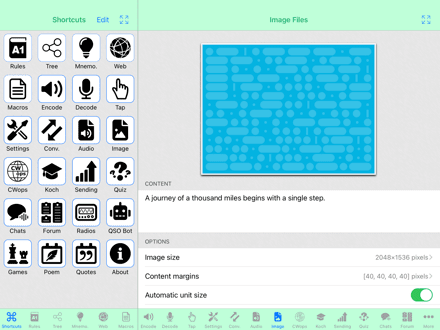 学習機能(アプリ内課金またはサブスクリプション)
---
They are mainly intended for those who want to learn Morse code efficiently, those who want to improve their skills, and those who just want to practice.

ソーシャルクラブの機能(サブスクリプション)
---
Use of your existing skills and interact with your friends or other users, play games, work with some daily updated content, and have a good time thanks to the knowledge you have acquired.

Hardware Interface
---
It is possible to use Morse-it with external hardwares thanks to its Hardware Interface feature.
You can use external keyboards, iCade compatible controllers, or MFI Game Controllers to control the different Key types displayed on the screen.
The most enthusiastic will even be able to interface their favorite Morse Code key thanks to that feature.


Game Controller
MFI
Game Controllers are game controllers that can officially be used on iOS devices.
Every button can be assigned to the dit or dah areas of the touch screen.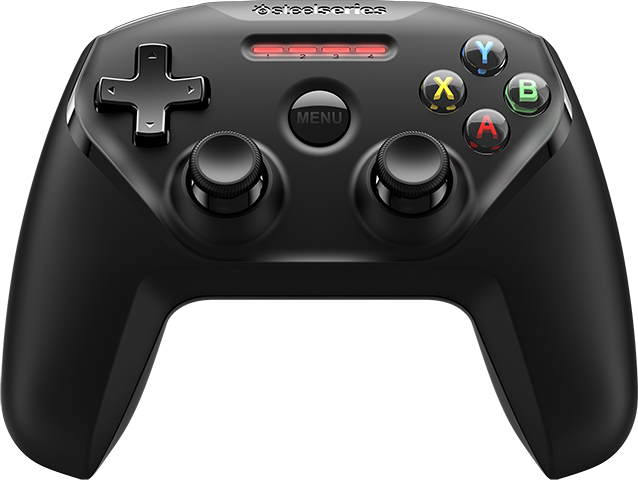 iCade Controller
iCade
compatible game controllers are supported.
In fact those controllers are seen as
keyboards
by iOS.
To work correctly, those controllers send a different keyboard character to generate a button press and a button release.
(this is necessary, because it is not officially possible to detect key presses and key releases on iOS).
Every iCade button triggers
two keyboard characters
(one for press and one for release) which can both be associated to the dit or dah areas of the touch screen.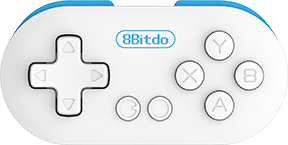 Keyboard
Keyboards
, connected using
bluetooth
, or using
USB
(thanks to a
Camera Connection Kit
), can also be used.
Every keyboard key can be assigned to the dit or dah areas of the touch screen.
Note for iOS versions lower than iOS13.4 :
This is experimental: it is not officially possible to detect key presses and key releases on iOS, which is something needed for a Morse Code input.
Fortunately, there is a currently working workaround allowing to detect them, but this workaround has its limits: it does not work when two keyboard keys are pressed at the same time.
While this limitation is not a problem with Straight or Novice Keys, it can be a annoying with Iambic keys.

However, using an Iambic Key, it is not only possible to assign the dit area and the dah area, but is is also possible to assign a dit+dah area that can be used when the two keys should be pressed at the same time.



With iOS13.4 or higher, the keyboard is fully supported (key presses and key releases + special keys recognized, like the control key).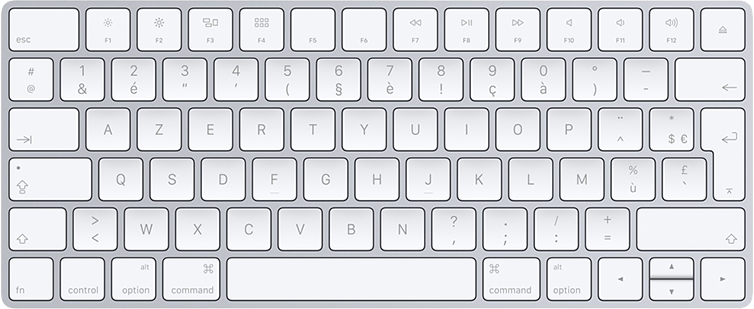 Morse Key : iPac / Makey Makey / Adafruit Feather / VBand adapter / Arudino ...
For the enthousiast, it is possible to connect a real key to the iOS device, and to use it thanks to those supported Interfaces in
Morse-it
(
Game Controller
/
iCade
/
Keyboard
).
A ready-made solution can be to use the VBand adapter created by Ham Radio Solutions (click here, then click on the "Store" button) which turns a Morse key into a usb keyboard.
In order to use it with your device (on older devices), you will also need a usb to lightning adapter, like the one proposed by Apple, here.

Here is a great video from NexxuSix/KD9MED explaining you how to configure the VBand adapter with Morse-it.
Sum-up: To configure the VBand adapter in Morse-it:
(iOS13.4 or higher is mandatory)

as a straight key : Go to Global > Hardware Interface > Straight key > Keyboard> and set Key to Left Control
as an iambic key : Go to Global > Hardware Interface > Iambic/Memory > Keyboard>, set Dot to Left Control and set Dash to Right Control

Also don't forget to set your Key type Global > Key type accordingly (Straight or iambic key).

In his blog, Joshua explains in details how to connect an iAmbic key (with support of the dit/dah pressed at the same time).
He is using an Adafruit Feather 32u4 Bluefruit LE (connected to the device using bluetooth).
He is kind enough to share, not only step by step instructions, but also the full source code used to configure the Adafruit.
As showcased by segrus, with a little soldering skill, you can use an Arduino Leonardo to connect your external hardware.
On older devices, a Camera Connection Kit is used to connect the Arudino to the device.
Here is an explanation on how to connect to your Morse Code key, using either a 2-wire or 3-wire interface, to the Morse-it Keyboard Hardware Interface.
A Camera Connection Kit (on older devices) and an iPac2 are used.
Check this great tutorial video from NexxuSix/KD9MED for more information.
Here, the default Morse-it configuration is used :

Straight Key press = Space Bar
Iambic Key dit = Left Arrow, Iambic Key dah = Right Arrow

(Many thanks to user KD9MED for his help and knowledge regarding this connection).

As showcased by N2RKL, a Makey Makey can also be used to connect an external hardware to Morse-it.
On older devices, a Camera Connection Kit is used to connect the Makey Makey to the device.
よくある質問
---
Troubleshoots:

Q : I cannot get any sound out of the application. Any suggestions?

There are two volume levels that can be changed in Morse-it :

The first one is hardware based : you can change it using the volume buttons of your phone, while having the Morse-it application opened.
The second one is more software based and can be changed using a dedicated slider in the settings screen of the Morse-it application (at the the top of this screen that contains a lot of configuration items)

In this settings screen, you can also change the frequency. Some very high frequencies might be harder to hear.

Some users reported to have their problem solved by :

Killing the app and restarting it again.
Restarting the device.
Going to the Settings app, selecting Privacy-->Microphone and disabling the Morse-it access. Then enabling it again.
Performing a "Reset All Settings" on the iPhone settings.(Please note: this will mean loosing your personalised wallpaper or any other customisations you have made to the settings but your personal data and apps will be safe: Data such as your contacts list and media such as your songs and videos are not deleted.)

Finally, Here are some potential problems that could be checked :

Perhaps your iPhone is paired with a Bluetooth headset and the sound Is redirected to it
Bring the control panel, while using Morse-it (with a swipe from the bottom of the screen) and check that sound is not redirected to something special.
Try to plug some headphones, and see if you can hear any sound.
This shouldn't have any effect in Morse-it, but check that the sound is not muted (using the hardware switch of the phone)
Perhaps it is a hardware problem or an iOS problem, like something in the this discussion.

Q : I cannot buy the in-app upgrade. What is the problem ?

Your problem might be one of the following ones :

Check your internet connection : an internet connection to Apple servers is necessary.
You might be using a different iTunes account when trying to buy the in-app purchase, than the one you used to buy the app on the app store.
As a restriction from Apple, the iTunes accounts have to be the same.
Be sure that In-App Purchases are allowed in the Device Settings application : General -> Restrictions -> Allowed Content -> In-App Purchases
If the problem persists, restarting your device might solve the issue
Finally, the problem may be a temporary problem (problem accessing apple servers) that may be be solved automatically after a few hours.

Standard features help:

Q : The audio decoding is not working correclty. What is the problem?

Audio decoding is quite difficult, and it unfortunately does not always work perfectly.

That said, it should work quite well most of the times.

For instance Morse-it should be able to decode the following audio files without any problems:

http://www.arrl.org/code-practice-files

Here are some hints to improve the decoding :

Your device should be placed not too far from your audio source. The audio source should be as clear as possible. In case there is a lot of noise in the room, or in your audio source, then Morse-it will have difficulties to differentiate the audible noise from the audible Morse code. If you can, using an external microphone (like the one on the Apple headphones) and placing it near the audio source should improve the decoding (if there is some other audio in the room).


By default, in the "Decode" screen, Morse-it will try to detect (and adapt to) the WPM of the audible Morse code. The currently detected WPM is displayed on the grid at the bottom. If you see that the displayed WPM does not seems correct at all after some time, you can touch the grid : this will reset the detection algorithm, and another detection will be performed.


In case you already know the precise WPM of your audio source, you can disable the automatic adaptation in the "Settings" screen of Morse-it, under the "Decode" part : this will highly help the decoding process, since the app won't have to guess the duration of the sounds to detect.


Be aware that the time units (the relative duration of the dit/dots/silences) defined by the "Rules" screen are used by the decoding algorithm so if you have changed those values to something else than the default ones (by enabling Farnsworth, for instance), there are chances that this won't match the time units of the Morse code you are trying to decode (that will most probably be standard Morse code, with standard time units). The same remark goes for the glossary (alphabet) defined in the app which should match the one of the audible one.

Q : How to create an audio file to use as a ringtone

Morse-it can create for you a ringtone file easily, however, installing this ringtone in your iPhone is a little bit more complex.

(there is, unfortunately, currently no way for a app -

except the ones from Apple

- to directly install a ringtone)

To create the ringtone file, Go to the

Audio Files

screen, choose the text and parameters you want, and preview the audio if needed. You then have 2 possibilities :

On iOS11
Install the GarageBand app from Apple. This app can create a ringtome from an audio file.
In Morse-it, export the audio file as a hq audio file, choosing the .aif file format.
Press the export button, and select the activity item (bottom part of the popup) named "Save to files". If that item does not appear, you have to select the "More" item to add it yourself to the list.
Once GarageBand is installed, you will then be able export the file to the "GarageBand File Transfer" folder on your device). Open GarageBand and import the file in a project, in order to export it as a ringtone (here is a tutorial about that, but you can find some other ones using google.
On any iOS version
Export the audio file as a ringtone, choosing the .m4r file format.
Press the export button, and send it to you as an email (you could also export it to Dropbox or something similar, if you have them installed on your device) : the goal is to get this file on your computer.
To install this ringtone file on your iPhone, you have to use iTunes on your computer. Add this .m4r file in iTunes, and sync (the Tones) with your iPhone.
There are several tutorials on the web that will explain how to install a ringtone.
You can check this link, for instance.
Just skip all the part before "Turn any song into an iPhone ringtone: Import the .m4r file into Tones" (since you already have the .m4r file)


Also note that as another constraint from Apple, a ringtone file cannot be longer that 30 seconds.

Premium features help:
歴史
---
Social : The first month of the Morse-it Social Club is currently about 50% off, so this is a good time to try out all the features of the app! The main price has also been reduced in most countries.
Social / Parrot Game : Ability to view the game analysis after the game is over.
Social / Guess the Animal : Fix for a possible problem of the game displaying an incorrect number of letters.
Learning / Work : New Work screen allowing to quickly enter (or generate) some specific text and use this text with the Koch trainer, the Sending trainer, or the audio player (which can be used when the application is in the background).
Learning / Koch : It is now possible to set an additional delay between words. This can give you time to read and analyze the word before hearing it, or give you time to write the word before the next one.
Learning / Macros : In the Settings screen, it is possible to change the main action to be performed when a macro is selected (playback/encode/edit/work/display/...). Long press on a macro to select a different option if necessary.
Variables : The variable value is now processed in case it contains some dynamic content.
Variables : When creating a variable with the [variable_start ...] keyword, it is now possible to make the variable dynamic so that it can update the value at each display.
Variables : Ability to repeat a variable a given number of times, using the [repeat_variable ...] keyword.
Glossary, Macros, Web : long press on an item to bring a context menu (also accessible with voiceover actions).
Wallpaper : New presets for Device (image size) and Device margins (content margins). They will automatically change according to your device orientation.
Minor fixes and improvements.
Fix for a problem where autocorrect did not deactivate in certain text areas (mainly with the notes from Koch trainer).
Fix for a possible crash on iOS17 when using the Sending Trainer.
Fix for audio file quality issue when exporting to .m4a or .m4r files (on iOS16).
Hardware interface: A keyboard event viewer is available to check if your keyboard is recognized correctly.
Hardware interface: A new debouncing option can be used to filter unwanted keyboard events (from contact bounces/chatters).
Various fixes
For more than 10 years, Morse-it users have enjoyed great basic features to discover, encode, decode, type, translate and have fun with Morse code.
Later, some learning features were added for users who wanted to learn Morse code more efficiently.
Learning features unlocked some different learning methods (Koch, Farnsworth) and tools (Trainers, CWOps Academy, Quiz, Macros).
Today, with this new version 10.0, not only the basic and learning features get additional content, but a new group of (optional) social features is introduced, for those who want to use and practice their hardly acquired skills.
Select one of the new social features in the app to get a presentation of all the new exciting features you can access.
Here is a complete list of all the changes in this 10.0 release:
This and some recent release notes can now be viewed by touching the version number in the About screen (or by selecting the Show History menu button).
Shortcuts screen to quickly switch to another screen (it is currently displayed as the first screen in the tab. This can be changed in Settings > User Interface > Rearrange screen order).
Wallpaper screen, which allows you to create beautiful (and cryptic to the novice) wallpaper images that display your favorite quotes in Morse code.
Today Widget: Add the current day to your home screen, displayed in Morse code with configurable colors.
Prosign encoding/decoding is no longer part of the learning features and is available to all users.
Decode : Option to increase the size of the information area (speed/frequency) in the Decode screen.
Premium: Ability to add some noise to the audio signal.
Premium / Koch Trainer : Possibility to display the current letter (without Morse code) or the current word in the visual hints area of the Koch screen.
Premium / Koch Trainer : If the trainer is stopped manually while a word is being transmitted, this incomplete word is no longer taken into account when calculating the results.
Premium / CWOps Academy : Pause/Resume is now possible.
Premium / CWOps Academy : Background audio is now enabled when the segments are chained.
Creation of the Morse-it Social Club: A new set of features that allows users to interact with each other, exchange messages and more. Get some Morse code related fun every day. A good reason to use your great skills!
Social : Messaging screen that allows you to send and receive Morse code or text messages with some private groups of friends. Read and reply to messages when you want, at your convenience.
Social : Forums screen that allows you to discuss with other users on different topics. Either with Morse code or text messages. A nice way to share with the community and find new contacts.
Social : Radio screen for real-time Morse code public conversations with an unlimited number of connected users, or private ones only with your friends.
Social : QSO Bot screen to practice your QSO conversations with a robot, always there for you when you need to talk to someone :)
Social : Poem of the day. A new poem to listen to every day. A dedicated home screen widget is provided and can be added, showing you the new title and author, and reminding you to decode the new poem. Possibility to practice copying and sending each poem.
Social: Quotes of the day. Listen to 10 new quotes every day. A special home screen widget is also provided. You can also use it to practice copying and sending.
Social : Games screen so you can play fun and short games every day. Possibility to compare your scores with other players if you want. 3 different games currently available (Memory, Parrot and Find the animal)
Variables: Addition of the following random variables : name/name_man/name_woman/location/random_0_Z/random_0_z
VoiceOver accessibility improvements (escape gesture support leading to shortcut screen, magic tap to pause/resume, various announcements and focus changes greatly improve app usage).
Keyboard recognition improvements (mainly for use on compatible computers).
When necessary, the Menlo character font is used to increase the contrast between some characters, such as the letter O and the number 0. This option can be changed in the Settings/Appearance screen.
Minor fixes and improvements.
Possibility to disable the visual feedback (flashes) on the Paddle (in Settings> Global> Key type).
Hardware interface : new keyboard keys supported : Alt, Shift, Control (both left and right), F1, F2...
Support for iPhone 12 zoom mode.
Background Audio: The sound emitted by the application during long audio sessions (such as with the Koch training screen or the Encode screen) will continue when the application is no longer visible (screen locked or with another application opened). This option can be disabled in the Settings/Audio/Background audio screen.
Farnsworth: The formula to compute the Farnsworth WPM value is now the one recommended by arrl.org. Go to the Settings/Global/Farnsworth screen if you want to use the previous formula.
Audio files: The delay between the words was slightly too long. Encoding unknown characters could create some problems.
Quiz: Lower volume for the Quiz success/failure sounds.
For iOS 13.4 (and higher) devices, the keyboard hardware interface is not experimental anymore. Multiple keys pressed at the same time are now correclty detected (useful for iambic paddle).
Option to have Haptic feedback on compatible devices, when typing Morse code.
Fixed a visibility problem of the Morse pattern displayed over the paddles (and the color can now be customised in the Themes).
Fix for a possible problem preventing the display of the content of the rules screen.
New Binary Tree screen allowing to visualize the Morse code in a graphical way, and to interact with it.
New Sending Trainer screen (Premium feature) to practice sending, the same way you practice copying using the Koch Trainer. Handles progression and customization as well.
Dark theme support. In Settings, the Look section is moved to the UserInterface section (Apparence item).
Possibility to resize the 2 screens (on big screens like on the iPad), by dragging the separator line left and right.
Variables with parameters allowing to create custom complex randomized texts (premium users can use them in macros to be used in different parts of the app).
New variable "random_callsign" to create a randomized callsign.
Macros are now in a dedicated screen. Time/Glossary are merged in the Rules screen. Mnemo screen is displayed on left (in 2 screens mode)
Long Press on a macro to access options like quick duplicate or preview/copy (with variables replaced).
Improved audio generation to handle higher speeds and lower latency.
Possibility to disable bluetooth audio output or to choose between a low latency output or a high quality output.
small fixes and improvements.
Fix to prevent a crash when exiting the send segment screen of the CWops Academy feature.
Hardware Interface: Keyboard / gamecontroller / icade controller support and configuration (allowing to potentially connect a real Morse Key).
New version popup displaying the changes since last update, if any.
Option to hide the Morse code displayed on the Pads and in the Encode screen.
Option to slightly reduce the delay before automatically inserting a letter or word separated, to improve recognition (setting in the Key Type selection screen)
Fix to prevents a possible torch lag with high speed Morse code.
Tabbar change animations (optional feature).
Settings: Global reorganization, mainly to avoid defining the same thing in different places (like speed/key type/gestures). You might have to update the Speed/Key type once, after this update.
Settings: Possibility to change all the configuration sliders precisely by touching their value.
Settings: Possibility to precisely enter a color using a RGB value.
Premium: Improved Farsnworth precision (which can now be defined in WPM in the Settings screen, and not on the Rules Screen anymore).
Premium: More options and information to share custom Macro Lists.
Premium: Macros can be duplicated.
Premium: CWOps Items macro list added (this can be useful in the Koch or the Quiz screen).
Smaller fixes and improvements.
New : Option for an endless mode in the Quizz screen.
New : Option to remove the blinking in the Quizz screen.
Fix : Fix for a potential added delay between words and letters (the farnsworth parameter could be incorrectly set to +100%).
Fix : Fix for a potential audio lag while using the system keyboard (blocking the user interface).
Fix : Fix for an incorrect audio file preview (with triangle and Sawtooth tones).
Fix : Small fixes.
Fix : Fix for a potential crash in the Rules screen when VoiceOver is activated.
New : More reactive Morse Manipulator:

Deactivation of interactive pop gestures (from left) when using the Morse Manipulator.
Option to defer system gestures of the edges of the screen when the Morse manipulator is displayed (deactivated by default).

New : Option to display a confirmation window before deletion of text, if the delete button at the top right is pressed (activated by default).
New : Added a delay when chaining segments in CWOps Academy.
New : Added information to illustrate the impact of Farnsworth modification on WPM values.
New : The Farnsworth timing can be twice as slow as before.
Fix : Small corrections.
Fix : Prevents a potential crash during a phone call.
Fix : Prevents a potential crash on the CWOps Academy screen after sending a segment.
Here is the latest version of
Morse-it
!
. -. .--- --- -.-- -.-.--
Improved sound engine.
Fix for timing issues with some Bluetooth devices.
Possibility to change the audio fade-in and fade-out of the heard Morse code.
iPhone X adaptations.
Improved keyboard handling when using Split View on iPad Pro.
Tab bar buttons color customization (Premium).
Fix for keyboard hidden in Quiz mode (Premium).
Koch training possible duration increased to 60 minutes (Premium).
Small fixes & improvements.
New : Small update to include the second edition of the CWops Academy.
Fix : Fix for bluetooth headsets not recognised anymore in iOS 10.
Fix : Improved permissions handling (for microphone, camera not needed anymore).
New : Option to hide the flashing area of the Encode screen.
This 7.0 release of Morse-it mainly improves the layout of the screens for the different devices (including iPad Pro and iPhone6+) Here are the details
Layout: Dual screen support (previously iPad Only) on iPhone6+.
Layout: The tab bar menu (at the bottom of the screen) can contain more tabs than before.
Layout: Possibility to make a screen fullscreen (by removing the status bar and hiding the bottom tab bar).
Layout: Landscape orientation supported.
Layout: iPad Pro supported.
Layout: Sharper images on iPhone6+.
Layout: Using « voiceover », the layout automatically switches to the simplest possible one (single screen layout).
New: Option to disable the current letter highlighting in the Encode screen (a cursor will be displayed instead).
New: In Koch Trainer, it is now possible to define a start speed and a stop speed. The speed will be progressively increased during the session.
New: For premium users, a quick way to apply the Farnsworth method, using a slider in the Rules/Time screen. The Farnsworth method can be helpful to learn Morse Code by increasing the delays between the letters and the words.
Some minor fixes and improvements.
Global: Fixes some iOS9 potential problems.
Global: Possibility to open a web page in Safari
Premium: Possibility to change the colors of the Paddles and the text areas.
Global: iOS8 related fixes (mainly some audio problems when resuming from background).
Global: iPhone 6 and iPhone6 plus screen support.
This new version fixes some small problems:
Tap: Fix: the manually changed text in the tap screen was not saved once some new morse code was entered.
Global: Fix: on iPad, the inserted text (when the keyboard was down) was not always inserted at the end of the text.
Global: Fix: remove the insert button associated to some ios keyboards on iPad (The glossary on the left should be used for that purpose).
Global: Fix: slightly improved voiceover experience.
Audio Files: New screen allowing to create audio file from a given text. Those files can be fully customized (wpm,frequency,tones,fade,volume,file type).
Audio Files: An audio file can also be generated from dynamic tapping, using the record button in the Tap screen.
Decode: Improved audio decoding (moreover, the estimated frequency and volume are displayed).
Global: Allows to select the microphone as Morse pad input in the different screens using a pad (Tap, Quiz, CWops Academy).
Global: The type of the tone can be changed (sine, triangle, sawtooth, square).
Global: Possibility to create some user defined variables to be used in different parts of the applications. Those variables can be dynamic like the current month or the current year.
Global: New web screen replacing the Wikipedia screen. Now it is possible to add and consult personal and Morse code related web pages (including Wikipedia, like before), without leaving Morse-it.
Global: Allows characters (and Macros) insertion in Audio File, Convert, Decode and Tap screens.
Global: Various bug fixes and improvements.
Premium: New CWops Academy screen: an effective way to learn Morse code, practicing different copying and sending sessions. The progress is tracked so you can see your evolution.
Premium: Line breaks can be added in the macros. Improved multiple line handling in list.
Premium: New default macro pack demonstrating some uses of the new Variables feature.
This version of Morse-it is powered by Icom, a world leader in the amateur radio market.
Global: Adaptation to the iOS7 look (while keeping the previous look for devices with an older iOS version).
Global: Upside down orientation supported on iOS7 iPhone devices allowing to change the direction of your microphone/speakers.
Global: It is now possible to change the text size of the different text areas of the application.
Global: Bluetooth headset support for microphone and speakers (the sound unit can be selected using the iOS control center, while using Morse-it).
Premium: Improved look customization for iOS7 users.
Premium: Addition of a macro list containing all the English common words. This list can be handy using the Trainer or the Quiz.
Decode: It is now possible to set the initial value of the decoding speed (i.e: 25 WPM).
Decode: Is is now possible to disable automatic adjustment of the decoding speed, which can be annoying when the WPM speed is fixed and known from the beginning.
Decode: The decoded text is now persisted between application launches.
Tap: The manually edited text (using the device keyboard) is now kept when the Morse pad is used after edition.
Global: iPhone5 screen support.
Global: Retina support on iPad.
Global: On iOS6, texts in Tap, Convert and Decode screens can also be exported to Facebook and twitter.
Global: Display the used (or detected) WPM speed in the Tap, Quiz and Decode screens.
Global: Improved handling of bluetooth text keyboards and iPad split keyboard.
Global: Correctly recover audio (for recordings and emission) after an external event, like a phone call.
Global: Various bug fixes and improvements.
Tap: When Gestures are enabled for a paddle in settings, you can perform a left swipe on the text area to delete the last character and perform a right swipe to add a newline character.
Premium - Trainer: Improved comparison of the result with the notes, with an associated visual highlighting of the mistakes.
Premium - Trainer: New visual hint that can display both the Morse code and the text of the current character.
Premium - Trainer: The visual hints can also be changed in the settings screen.
Premium - Trainer: In settings, it is now possible to choose if the result will be displayed after the sound is played, or before the sound is played.
Premium - Quiz: The correct answer is now displayed when an error is done.
Premium - Quiz: The validation sound for the Quiz is now correctly played (according to the "Result sound" settings value).
Accessibility: For iOS5 devices and higher, set the keypad buttons to accessibility elements allowing a direct Interaction with VoiceOver.
Accessibility: Improved way to increase/decrease the sliders values in the settings screen with VoiceOver.
Global: German translation (many thanks to Christian and Jens for their precious help).
Decode: Fixes an audio recorder problem on iPod 3 (thanks to Dave for his help).
Premium: The Morse alphabet and the macros (used for memo, training, quiz) can be imported/exported for backup, sharing and modification on a computer.
Global: Fixes a problem on iPhone preventing from entering the 'to' field of an email.
Convert: New convert screen. This screen allows Morse to text and text to Morse conversion. Perfect to encode/decode/email/SMS Morse code with your friends.
Tap: Optional quick gestures on Morse paddle: 3 fingers tap to delete last character. 4 fingers tap to delete all the text.
Tap: Remove the not standard "(" ")" characters around morse code in Tap screen, when the 'Show morse code' option is activated.
Tap: Morse characters (.,-,/, ) that are used in the Tap (and Convert) screens can be configured.
Global: Flash Light support for devices supporting this feature (option in settings: the flash light can be used when typing or encoding morse code).
Global: iPad adaptations. This application is now universal binary and can be used on iPhone, IPod and iPad.
Global: Retina display enhancements.
Global: VoiceOver accessibility improvements.
Global: In-App SMS added (instead of using the external app) for devices supporting the feature (since iOS 4.0).
Global: Text case automatic conversion option for the generated text (as defined in glossary, uppercases, lowercases).
Global: Restructured Paddle type selection in Config screen (bottom tab bar visible, paddle types description).
Global: New default theme.
Global: Add a restore button in the in-app purchase screen, in case you have already purchased it.
Global: Small bug fixes and improvements.
Premium: New Quiz screen to test your skills. Highly configurable and different modes available (type the corresponding text, type the corresponding code, select the correct text, select the correct code, random quiz).
Premium: New Koch trainer screen to learn Morse code, one letter after the other, thanks to this easy and configurable method.
Global: Fixing the sound problem on some iPod Touches.
Global: Improved Headphones handling.
Wikipedia: New Wikipedia screen giving you access, in the application, to the web content of the Morse Code Wikipedia page.
Mnemonic: New Visual Mnemonic screen, allowing to visualize and easily retain the Morse code alphabet.
Tap: Text can be edited and exported to the clipboard, the SMS app and an In-app email.
Decode: Text can be edited and exported to the clipboard, the SMS app and an In-app email.
Decode: Click on the Decoding grid to reinitialize the automatic decoding algorithm.
Encode: allow insertion of characters.
Glossary: Units timing can be heard.
Glossary: Nicer and restructured Alphabet screen (renamed Glossary)
Glossary: Audio can be stopped if the selected item is selected again.
Glossary: ≈ and ¡ characters added.
Glossary: Accentuated characters capitalized in Glossary list.
Global: Allows iPod Playback in the Morse-it App: Thanks to this feature, you can try to decode your own audio files.
Global: Keeps playing/decoding when the screen is locked (to preserve battery life).
Global: Avoid automatic screen lock from the device option in settings.
Global: Allow screen reordering in the bottom navigation bar.
Global: the not smooth tone is more reactive.
Global: No audible clicks for keyboard.
Global: More complete About screen that displays some web content without leaving the application.
!! Exclusive !!: Premium features available as In-App purchases.
Prosigns, Macros, Dictionaries: abbreviations, QSOs, mnemonics, Timing (farnsworth) and Morse alphabet/prosigns personalization, look customization ... and more.
Tap: New key input types: Memory Paddle, Iambic Paddle (A and B). Left and right handed modes supported.
Global: Enhanced audio smooth tone quality (Many thanks to Brent for his precious help).
Global: Bigger Delete area for delete Buttons (all the top right screen area is used).
Global: New icons in tab bar.
Global: Adaptations to firmware 3.0.
Decode: New feature allowing to decode, in real time, the Morse code recorded from the microphone (if available) into Text.
Initial Morse code emission might be used for automatic calibration.
(The WPM, sound type and volume are automatically adjusted: they can change during the decoding process).
Tap: (was "Morse ->Text") A new automatic speed is available in settings (you can use this option if you don't want to specify the WPM).
Recognition will be adjusted automatically (allowing some WPM changes during time).
Tap: Text is not deleted anymore when the screen is changed.
Encode: (was "Text -> Morse") Full screen can be toggled touching the flashing area.
2 new setting are available allowing to customize this new behavior.
Encode: Emission can be paused even during a mark.
Encode: Avoid crash when translating an empty text.
Global: Delete buttons added for each text boxes allowing to delete all the text.
Global: Reorganization of the different screens: reorder, new icons, new labels.
Global: UI improvements (more rounded corner, quicker list display,...).
Alphabet: Changed the verbiage under the heading "Time Units" from "Intra-character gap" to "Intra-element gap".
Audio: Adaptation to firmware 2.2 (audio is now correctly activated when the Settings screen is left).
Global: The audio tones are ramped up and down to avoid the annoying 'pop' sounds.
Morse->Text: Timing fix: The inter-letter and inter-word spacing were slightly too high.
Settings: Another kind of sound can be used instead of the smooth one (the one that was used in v1.0).
Global: Improvements for quicker and more reactive morse encoding/decoding.
Global: Improved audio Tones (smoother sinewave).
Global: Nicer UI with rounded corners.
Text->Morse: Not-Fullscreen mode displaying the decoding steps for every letter.
Text->Morse: Configurable Color for fullscreen morse.
Morse->Text: Novice mode, allowing to tap dots and dashed separately.
Morse->Text: Currently tapped morse code displayed.
Morse->Text: improved automatic scroll of the textbox.
Settings: Bigger sliders displaying the selected values (%, Hz, WPM)
供給
---
Morse-ItはApp Storeで購入できます
プライバシーポリシーと利用規約
---
助け

---
より詳細な情報やサポートが必要な場合は、こちらまでご連絡ください(英語またはフランス語)。
私たちの仕事に関する新鮮な情報を得るために、私たちのツイッターはこちらです PacoLabs。