Video 2 Photo - HD
Презентация
---
Video 2 Photo - HD allows you to export one or more high quality photos from your videos (and Live Photos) in a quick, fun and original way.
Why would you do that?
Sometimes you hesitate between taking a photo or a video. Take a video! thanks to 'Video 2 Photo' you can now extract from your video as many images as you like!
Taking 'The' good picture of an object, animal or person that moves is almost impossible. With 'Video 2 Photo' this becomes feasible.
You have inadvertently recorded a video when you wanted to take a picture. With 'Video 2 Photo' you can finally recover photos from this video.
Taking a picture of yourself is always difficult. With 'Video 2 Photo' you can choose exactly the right image that suits you best.
You need a precise tool to export multiple consecutive photos and use them with another application.
Choose a representative picture of your best videos and put it as wallpaper or print it in order to have it always with you.
Have fun watching your favorite movies frame by frame and find the little detail that you had never seen before.
An animated and original interface allows you to precisely select a picture from all the ones contained in the video.
It is also possible to view the video (possibly in full screen) and to directly target a specific time.
Once the image is selected, you will be able to view it, to eventually crop it (keeping the most interesting part of it) and to export it (to PNG, JPEG or HEIC files) in different ways.
HD Images exported using Video 2 Photo have the highest possible resolution and quality.
Their resolution being the exact same one than the videos they are extracted from (a 1920 x 1080 video will produce 1920 x 1080 images)
An exclusive batch export feature allows you to export multiple images from a source video at the same time.
If needed, some power user settings, allows to change some parameters like the output file format (png/jpeg/heic), the associated meta-data, and some behaviors of the application.
видео
---
| | | |
| --- | --- | --- |
| | | |
| Mainly Landscape | | Batch Export |
Скриншоты для Mac
---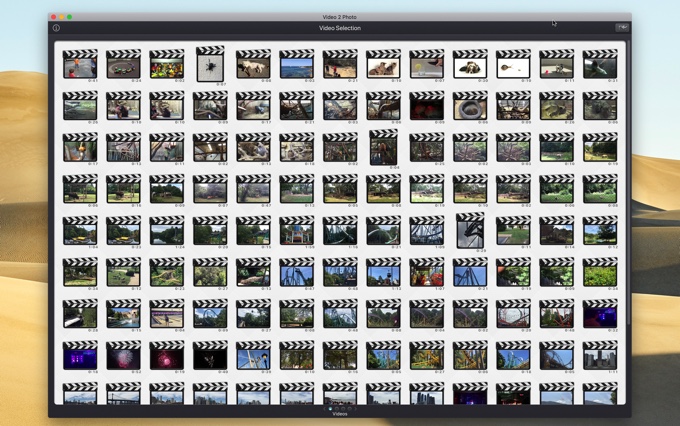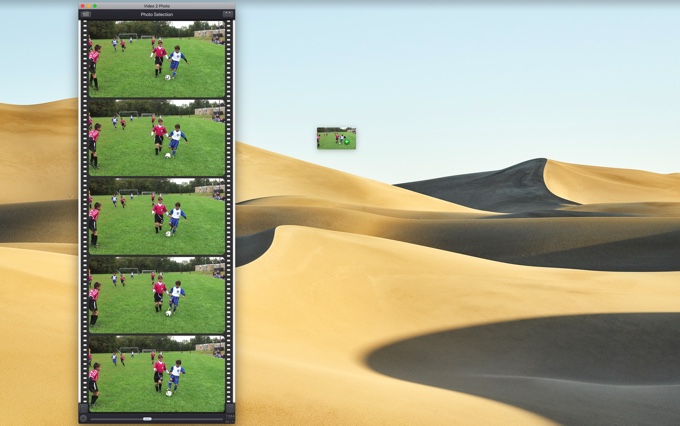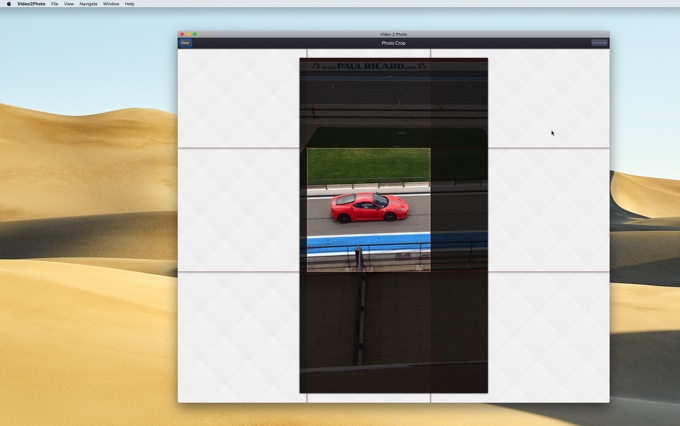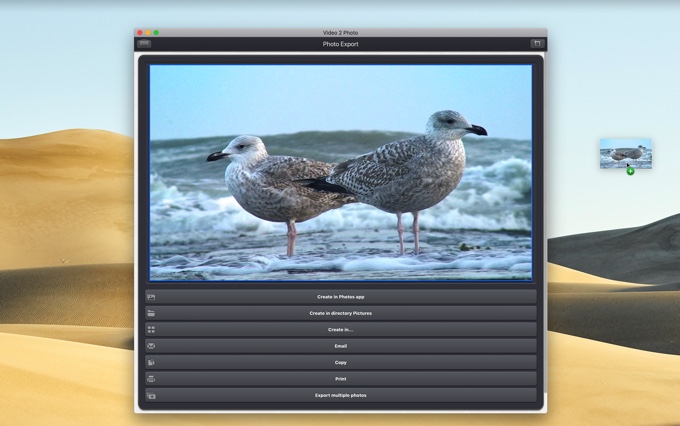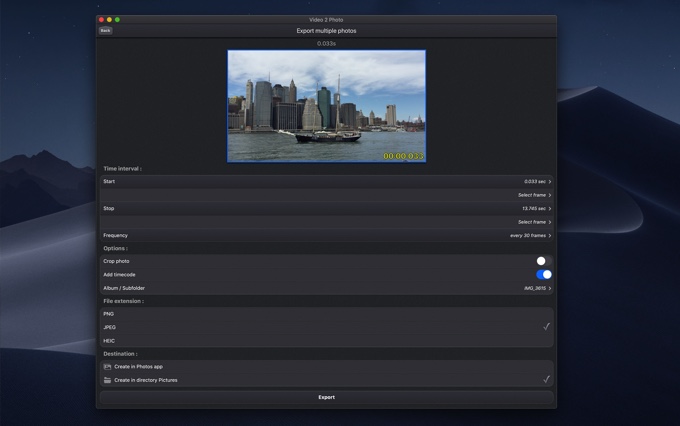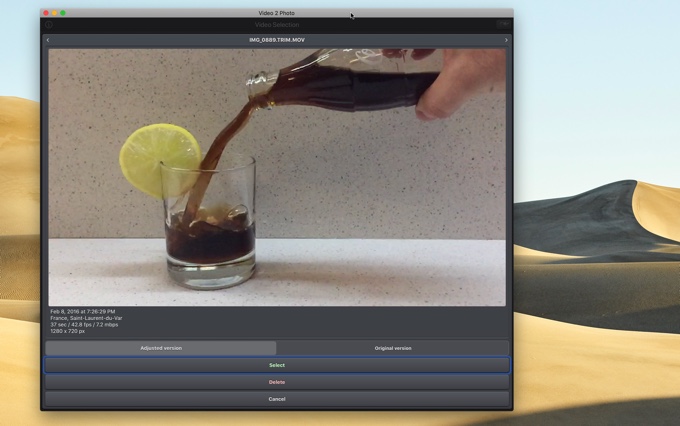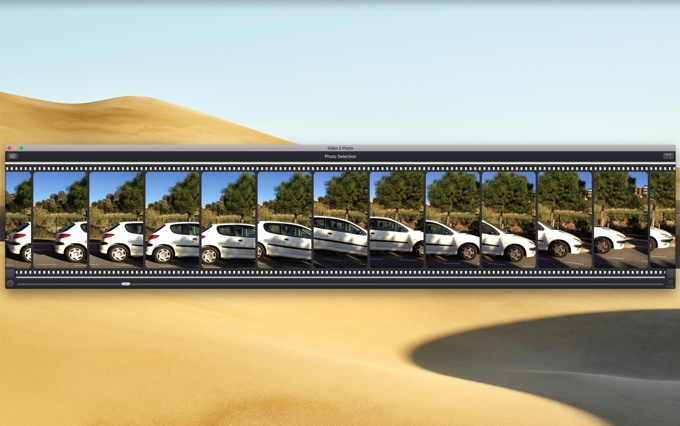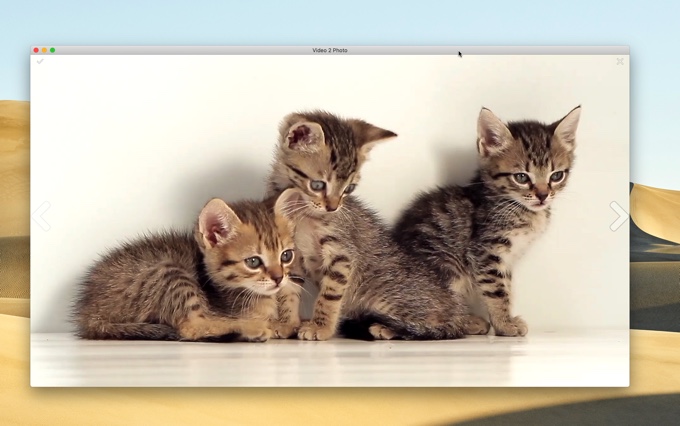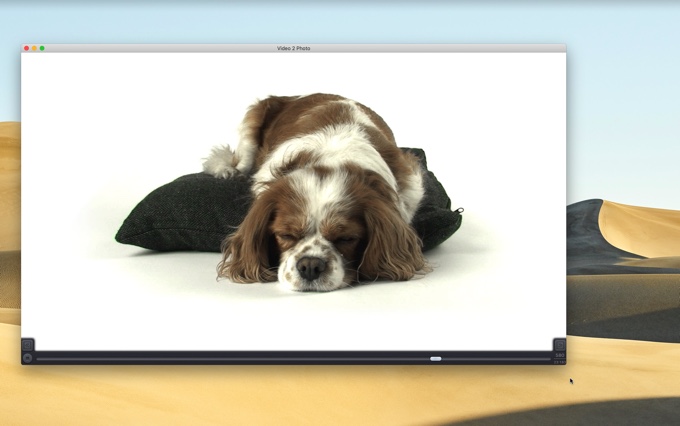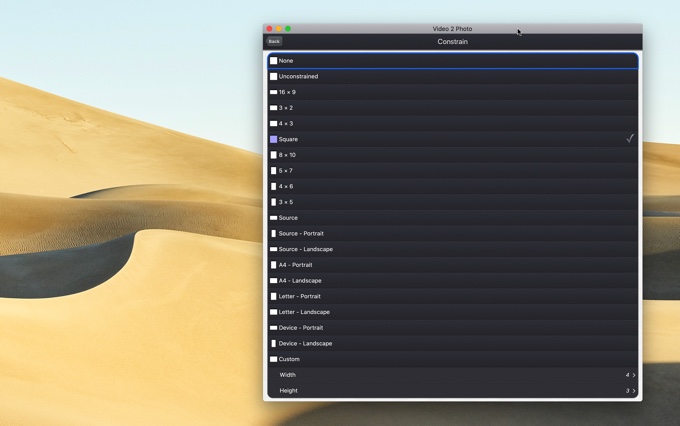 История
---
Small fixes and improvements.
Small fixes and improvements.
Доступность
---
Video 2 Photo - HD можно купить на Mac App Store
Конфиденциальность
---
Мы не собираем никакой личной информации в этом приложении.
Для некоторых из наших приложений мы можем использовать анонимную аналитическую информацию, чтобы лучше понять, как пользователи взаимодействуют с приложением, чтобы улучшить его.
Помогите

---
За дополнительной информацией или поддержкой обращайтесь в .
Чтобы получать свежие новости о нашей работе: вот наш твиттер PacoLabs.